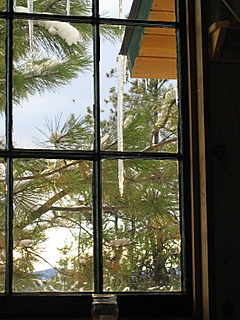 The weather is warming up; in the twentys F during the day, and sunny.
When the moon light hits the snow it makes it almost like day outside and lights up the cabin so well that I don't need a candle going.
I can remember when I couldn't understand why anyone would live on the east side of the Cascades. I know now; it's beautiful and sunny so much of the time. Quiet, sparsely populated, and long views. Winter, here, is as good as summer.