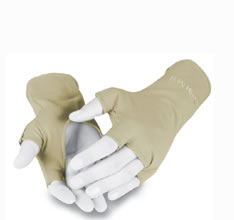 This is my newest gear purchase: a pair of Simms sun gloves. I got them from TCO Fly Shop. They weigh .80(21 grams) of an ounce.
Sun block doesn't stay on hands very long and most of it ends up polluting streams when a person stops to dip out some water. I think this might be a good solution for sun protection for hands. They are very light and cool.
Update: These are great.