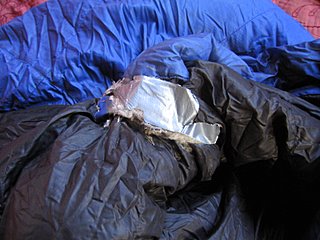 My new sleeping bag comes tomorrow! It's a Marmot Helium same as my old one, only this one has a full zip.
I have used my old one almost every day for the last 5 years.
My old one has about 20 patches on it and they don't stick very well; I had to sew the duct tape on just to wash the bag. It was time to get another one.