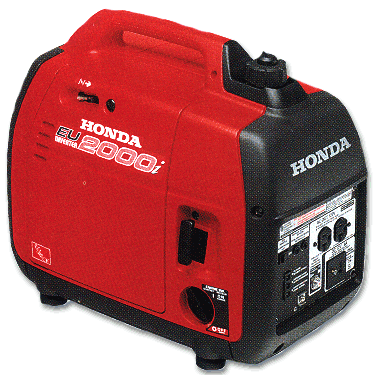 My generator is a Honda EU2000i. 
There are many cheaper ones out there but they aren't small, quiet, or fuel efficient.  When I see how much gas people with the cheap generators use, I'm so thankful I bought this one. It think it's supposed to run up to 20 hours on one gallon of gas.
I've had it for  5 years.  I use it to charge my batteries on my solar system when the sun doesn't shine.
For a while now, when it's cold, it has been starting and then as soon as I go inside it dies.  I have to start it like four times before it stays running.
I always add stabilizer to my fuel because my fuel sits for so long.
Last year I  tried adding some Heat to it.  That improved things a little but not much.
This year I bought some octane booster and added it to the fuel.    I don't remember what kind but I think it said "barely legal!" on the bottle.     The generator runs perfect now. Problem solved.