I love lemon sorbet but its full of sugar plus you can't buy it out here.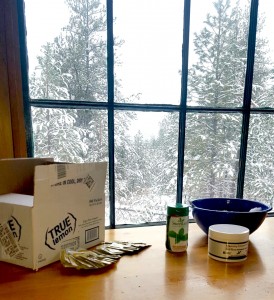 I bought some stevia and true lemon packets from amazon and combine with a big bowl of snow to make a delicious no calorie treat.   Often I eat this 10 times a day.
In a big bowl dissolve 1/2 teaspoon Mommy Knows Best pure stevia power  and 6 packets of True Lemon  with a little hot water.  Add snow, mix and enjoy.