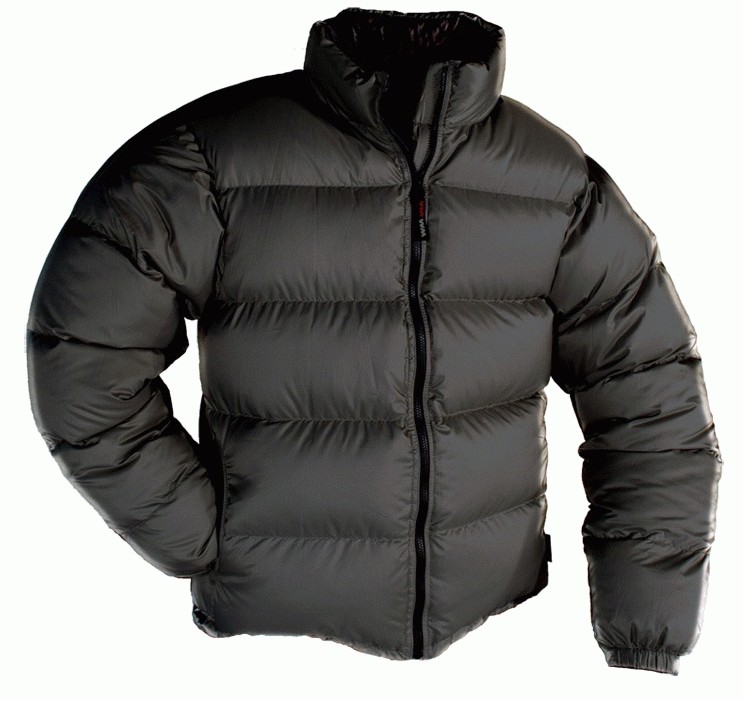 I'm in a motel room in Idyllwild.   Even though it's late May in Southern California, winter is never far away when playing in the mountains and its freezing in the San Jacinto's and I don't want to leave the warmth of the motel room so I talk myself in to staying another night.
I'm snugged up in my warm sleeping bag and its time to get hiking but it's too cold to leave my sleeping bag, so I stay in bed.
I stop for a break and suddenly I'm freezing.
This is why I carry this jacket:  Instant warmth.   It gets me out of my sleeping bag in the morning and keeps me happy and hiking when the weather turns frigid.
It doesn't have logos on the chest.  It does have a tag on the side of it which you can cut off or take a sharpie to ink out the name.  You can also ink out the logo on the zipper pull.
I've carried it for at least 6 years; 10 ounces (283 grams) I never regret taking.
Western Mountaineering Flight Jacket