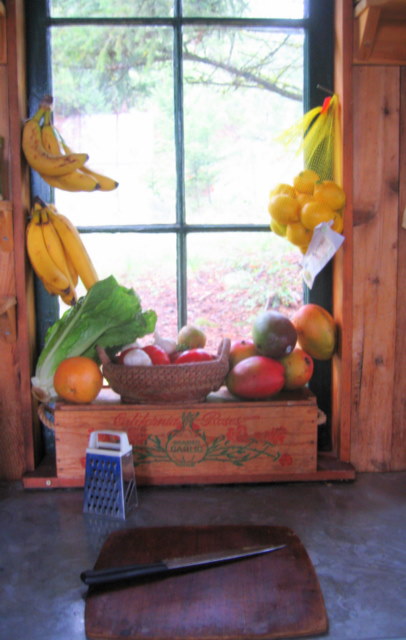 I'm on my 82nd day of eating raw.    I don't  remember how it all started but something on the Internet must of inspired me.  Then I asked the library to mail me a book on raw food eating and then I decided to try it.
All the stuff I read said you needed a bunch of  appliances—an expensive juicer, a 500 dollar blender, a dehydrator,  a food processor, and a refrigerator and freezer.
I have a knife and a grater.   I'm thinking about adding a potato masher to mash up avocados and tomatoes.
The book I read was called, "12 steps to Raw Foods: How to End Your Dependency on Cooked Food"
Some of her "scientific evidence" is skewed but I looked past it.